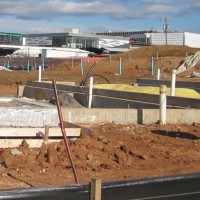 GROWTH IN THE COUNTY

With more than 240,000 residents in Frederick County, future growth is a very important, and often times divisive, issue.  The fact is, Frederick County is growing and it's going to continue to grow.  That being the case, we must be prepared and plan for this development so that everyone will have a chance to benefit.  The members of the County Council will have many decisions to make in the coming years that could change the landscape of Frederick, both literally and figuratively.  For future growth to occur, however, having the supporting infrastructure in place is key.  Our roads must be able to support increased traffic; our schools must be able to handle more students; and our public services must be able to provide the highest level of service possible.  Growth is good if it is planned carefully and correctly.  We cannot simply allow growth and development for growth and development's sake.
BUSINESS & ECONOMIC DEVELOPMENT

One of the jobs of the County Council should be to help attract new businesses to Frederick.  Frederick County is a wonderful place to live and work and we need to let everyone know.  In 2015, Governor Larry Hogan declared Maryland was "open for business."  Frederick County should be following suit, doing everything possible to encourage new investments and bring more businesses into the county. In the end, this will translate into an expanded tax base and an expanded tax base equals a higher quality of services for residents.  The county's Department of Economic Development should be given the resources and support to attract new businesses with high quality jobs to Frederick. 
At the same time, we cannot turn our backs on the companies that are already here and have been operating in Frederick County.  It's just as important to help and encourage those businesses as it is to bring new ones to the area.  These companies have all played a part in making Frederick the wonderful community it is, so we cannot take them for granted.  Being a business owner in Frederick since 2002 has provided an understanding of the difficulties small businesses face on a daily basis while envisioning Frederick County's economic potential.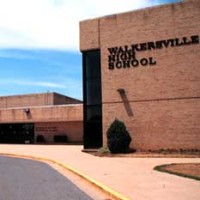 EDUCATION

Given that education spending accounts for over half the county's budget, Frederick's education system must be a priority.  It should go without saying that by investing in education, we are investing in the future.  Giving students the tools they need to learn and grow will help to benefit Frederick County as a whole.  Students should have access to the best technology available, as well as highly qualified teachers in the classroom and a safe and effective learning environment. 
SCHOOL CONSTRUCTION: One of the largest issues facing the county's education system is overcrowding.  With a number of schools already operating well over capacity and the population of the county continuing to grow, we need to consider any and all options that could help to alleviate school overcrowding.   Funds for school construction are in short supply, so keeping costs down is imperative, which means new schools should not be designed to look like luxury shopping malls.  Money can be better spent in the classroom than on the classroom.  

FISCAL RESPONSIBILTY & THE BUDGET PROCESS

A government cannot be run like a business - even though many say it should.  However, some of the same principles used to run a successful business can also be applied to government.  Should a government spend more money than it takes in?  No.  Should government officials make sure they get the biggest bang for every tax dollar spent?  Yes.  In the perfect world, there would be enough money to fund every organization, agency, department, and service at or above 100%.  Sadly, the budget does not usually allow for this.  It is up to county leaders to make the tough decisions and determine where each dollar is best spent, regardless of whether or not it is the most popular decision.
CHARTER AMENDMENT PROPOSAL: When it comes to the county's budget, it is also important for the Council to act as a check to the County Executive.
  The Executive is responsible for putting the budget together and deciding how much and where county dollars will be spent.  Under the Charter as it is currently written, if the Council desires to make any changes, it can only decrease spending.  It cannot increase funding for any budget item.  To provide a true check and balance to the Executive, the County Council should be given the authority to not only decrease funding for particular line items but increase it as well, with the caveat that they are able to find the money in other areas to keep the budget balanced - a Charter amendment for which the next Council should advocate.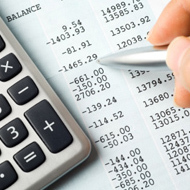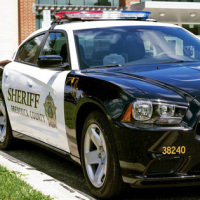 PUBLIC SAFETY

The safety and security of residents is one of the most important jobs of any government.  It should be our goal to have the best trained sheriff's deputies, fire fighters, and EMS teams.  In return for the highest skilled first responders, we must make sure they have the best equipment and technology to help them do their jobs.  We cannot expect the highest standard of service from them if we do not give them the tools and training necessary to provide that service.
HEROIN & OPIOID EPIDEMIC: This is not just a local issue -- it is a national crisis.  The only way the problem will ever be solved is if governments at all levels work together.  Those dealing and distributing the drugs illegially must be targeted for prosecution and taken off of the streets.  At the same time, ways to solve the underlying issues that lead people to addiciton and assistance to those who have become addicted must be examined.

EFFECTIVE GOVERNMENT & STANDARDS OF CONDUCT

There was a time when "politics" was not a dirty word.  Elected officials could disagree while debating an issue but remain civil, even friendly.  When officials let their petty personal differences get in the way of their work, it is the people who end up suffering.  Members of the County Council are elected, quite simply, to get things done.  To do this, Council members must show up and commit to work with one another.  Those who serve on the County Council, along with the County Executive, are the face of the county and should act in a way that make the residents proud.  Disagreements are natural among elected officials, but it's how these differences are addressed that determine the quality of leadership.